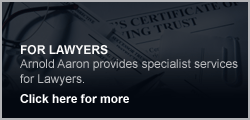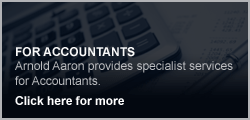 ARNOLD AARON IS A SPECIALIST FINANCIAL ADVISOR, AND A MEMBER OF OPENWORK LLP - A MAJOR AND HIGHLY REGARDED UK NETWORK OF FINANCIAL ADVISORS.
For more than two decades, Arnold Aaron has advised a plethora of clients on financial planning. His forte is specialist Inheritance Tax Planning for high net worth clients. He also advises on and establishes investments for private clients, businesses, charities, self-administered pension funds and trustees.
Often working in conjunction other professional advisors, Arnold is renowned for the creativity with which he approaches a client's situation, particularly with regard to Inheritance Tax planning. It is this flare, experience and reputation which compels lawyers and accountants to refer their clients to him, resulting in long term client relationships often lasting for many years. Not surprisingly, Arnold prides himself on the personal attention he gives to clients, not only at the start, but perhaps more importantly long after any investment or tax planning has been undertaken.
As a Member of Openwork LLP, Arnold's clients are reassured that his advice is backed by one of the largest financial advice networks in the UK, which is regulated by the Financial Conduct Authority (FCA).