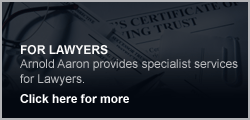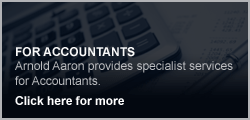 ARNOLD AARON IS A SPECIALIST FINANCIAL PLANNING CONSULTANT AND A PARTNER IN OPENWORK, A MAJOR AND HIGHLY REGARDED UK NETWORK OF FINANCIAL ADVISERS.
Led by our principal, Arnold Aaron, with over 13 years' experience, our forte is specialist Inheritance Tax Planning catering to high net worth private clients. In addition we also advise private clients, companies, charities and pension fund trustees on investments.
We work very closely with highly respected private client Lawyers, and together with clients' Accountants, are able to formulate creative IHT planning strategies tailored around you, our client. Many of these solutions make use of insurance wrapper trusts and other investment vehicles which are only available through specialist Financial Advisers, thus there is no conflict of interest between us - our common goal is giving you the most suitable advice. We pride ourselves on the personal attention we give to clients and our first class after care service which is second to none. With our network of senior contacts in the legal world we have a vast knowledge pool to draw upon and can address those difficult inheritance tax planning issues.
As for you, our client... you're a successful entrepreneur or in show business, a professional footballer or a retired company director, a CEO or a celebrity - whatever it is you do for a living, you have strived to be the best so when it comes to financial advice, with Arnold Aaron, you can expect nothing less.